The Inbounder: l'evento di inbound marketing fa tappa a Milano
Milano ospita la tappa italiana dell'evento The Inbounder: nomi di spicco del marketing digitale hanno affrontato temi legati ai nuovi modi di comunicare.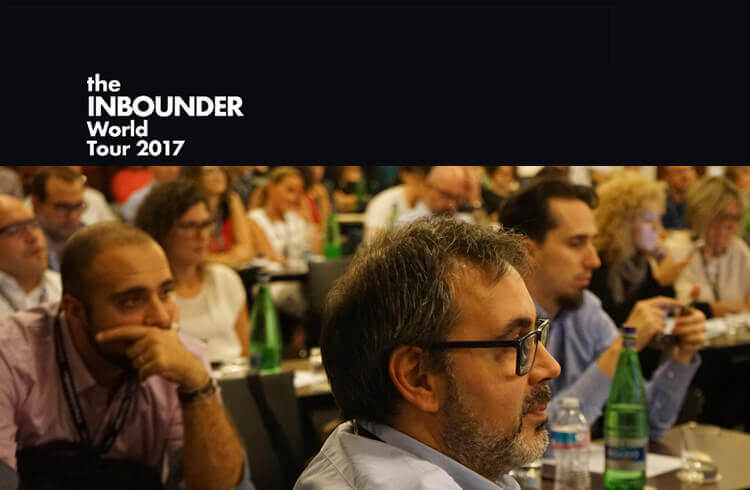 Solo due anni fa nasceva The Inbounder, l'evento di calibro internazionale che affonda le proprie radici nella Global Conference di Valencia. L'appuntamento dedicato al permission marketing, ormai di stampo internazionale, è capace di mettere in relazione diversi argomenti e svariate personalità del mondo digitale.
Gli interventi
Un format replicato nella tappa milanese del world tour: sul palco diversi nomi di spicco della comunicazione digitale, a partire da Paolo Zanzottera che ha spiegato l'importanza di analizzare i dati tanto on line quanto off line.
Più strettamente digitali i temi affrontati da Veronica Gentili (Lead Generation on Facebook),Valentina Falcinelli (Content strategy), Ivano Di Biasi (Strategic Keyword Research) e Gianluca Fiorelli (The Alphabet of Google).
Gli interventi di Claudio Gagliardini (Marketing olistico per le piccole aziende) e di Roberta Milano (Trend digitali in ambito turistico) hanno invece offerto spunti applicabili tanto dalle grandi aziende quanto dalle PMI. Target interessati anche agli speech di Carlotta Silvestrini (Comunicare la brand position) e di Perrine Ripert (Dall'outbound all'inbound).
Il pubblico
Diversamente da quanto si possa immaginare il pubblico di The Inbounder non è di soli addetti ai lavori: tra i presenti dai blogger e alle aziende interessate ad capire come usare correttamente gli strumenti della comunicazione digitale.
La caratteristica
Proprio nel ventaglio di argomenti e di professionisti The Inbounder trova la propria identità: un sapiente mix di skill e know how uniti nel confronto e nel contributo offerto dalle diverse specializzazioni. A questi aspetti si ispirano gli organizzatori: formazione concreta e destinata ai manager, agli imprenditori e ai dipendenti e occasione di networking.
Le interviste realizzate durante The Inbounder Milano 2017