The Inbounder, a Milano il 15 settembre
Un evento di livello internazionale mette in luce a Milano le opportunità offerte dall'Inbound Marketing, con professionisti ed esperti di Content, Social e SEO.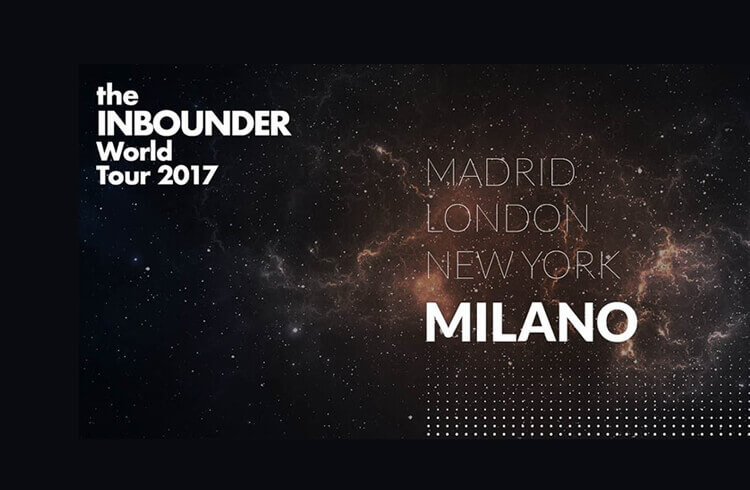 Dopo le tappe di Madrid, Londra e New York, arriva a Milano il 15 settembre The Inbounder, l'evento internazionale sull'inbound marketing voluto e curato da Gianluca Fiorelli, che invita i partecipanti a scoprire le possibilità del Digital con esperti di Content, Social e SEO. Nel corso dell'evento si discuterà di come il marketing si sia evoluto grazie al digital e saranno analizzati gli ultimi trend
Se il tour mondiale ha visto susseguirsi relatori di fama internazionale del calibro di Rand Fishkin, l'appuntamento milanese si presenta di notevole spessore e vedrà sul palco: Gianluca Fiorelli (Conulente SEO), Paolo Zanzottera (Co-fondatore di Appocrate.it), Valentina Falcinelli (CEO di Pennamontata), Veronica Gentili (Co-fondatrice di Glisco Marketing e Social Media Strategist di Guanxi), Roberta Milano (Direttrice del Marketing Digitale di ENIT), Ivano Di Biasi (Esperto SEO e CEO di SEO Cubo S.r.l), Claudio Gagliardini (Specialista di Online Marketing e Co-fondatore di seidigitale.com), Carlotta Silvestrini (Digital Rebranding Strategist) e Perrine Ripert.
The Inbounder è il risultato della convergenza di numerosi professionisti ed esperti nel campo della trasformazione e della cultura digitale, disposti a condividere le proprie conoscenze. La creatura di Gianluca Fiorelli nasce con l'obiettivo di diventare un punto di riferimento nel mondo del marketing, con talk, road show, think tank e conferenze, con l'obiettivo di avvicinare le conoscenze degli esperti a tutti coloro che sono interessati ai cambiamenti del marketing e della tecnologia.