Social media marketing. Fra UGC ed algoritmi di Alessandro de Luyk
"Social media marketing. Fra UGC ed algoritmi" è il libro di Alessandro De Luyk edito da Lupetti. Un manuale che offre strumenti pratici sia all'impresa sia al professionista orientati al successo, anche commerciale, delle campagne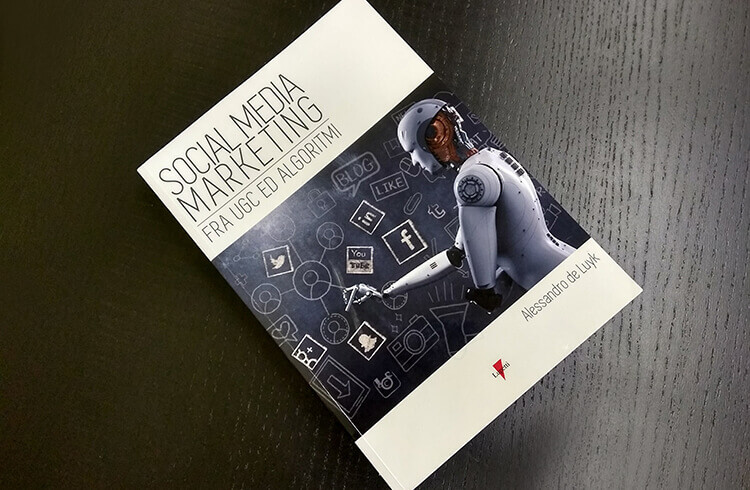 Un manuale se analizzato sotto l'aspetto degli strumenti che l'autore offre all'impresa e al professionista per potenziare il Social Media Marketing. Indicazioni operative che nascono dall'analisi delle più accreditate campagne di marketing condotte su alcuni brand dell'industry, della moda, del food and beverage, della cosmesi, dell'editoria digitale e cartacea e dell'high tech.
Ma il libro, e l'approccio al primo capitolo "Dalla fotografia al selfie, dal fan all'influencer" è un chiaro esempio, è capace di offrire al lettore una visione più ampia degli strumenti digitali. Più in generale, forse anche in funzione dei casi analizzati, il libro illustra l'approccio motivazionale che giustifica l'agire del consumo, ricorrendo alle più recenti teorie delle scienze sociali per meglio comprendere le dinamiche relazionali di networking ed i comportamenti degli utenti sulle piattaforme.
Il libro, dunque, suggerisce un approccio multidisciplinare, e multicanale, al fine di far acquisire la capacità di avviare campagne di SMM di successo nel B2C,  mirando a trasferire un bagaglio di conoscenza, ma anche di praticità di cui le aziende hanno sempre maggiore necessità.
Di seguito l'elenco sintetico dei capitoli; per consultare l'indice completo è disponibile il sito www.libro-socialmediamarketing.it:
Capitoli principali
Dalla fotografia analogica al selfie, dal fan all'influencer;
UGC, User Generated Content;
Social Media e Social Network;
Piattaforme usate per produrre e distribuire UGC;
Content Curation;
Dal Purchase Funnel al Customer Decision Journey;
Social Media Monitoring and Listening;
Social Commerce.
Copertina flessibile: 352 pagine
Lupetti Editori Milano (24 gennaio 2018)