SkyDeck Europe – Milano Ecosystem Day
Il 21 aprile si terrà a Milano l'evento SkyDeck Europe, organizzato da Cariplo Factory in collaborazione con Berkeley SkyDeck e Lendlease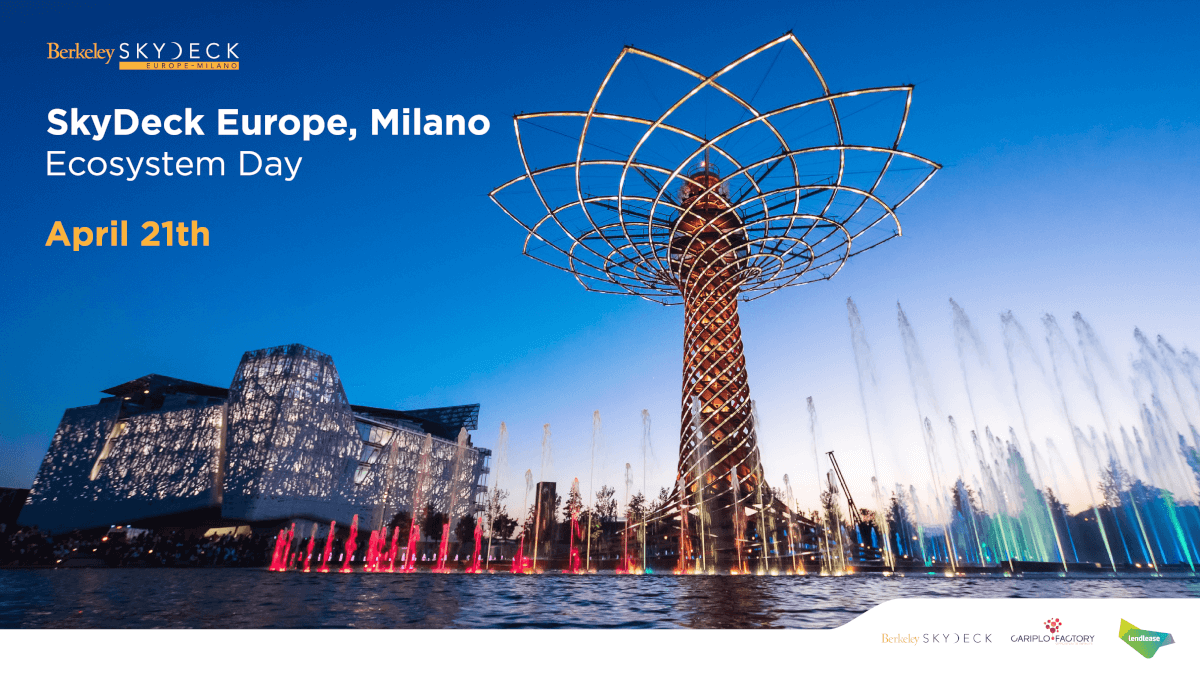 Il 21 aprile, presso Cariplo Factory dalle 17 alle 19, avrà luogo l'evento SkyDeck Europe, Milano Ecosystem Day. Momento centrale del programma di accelerazione lanciato da Berkeley SkyDeck, Cariplo Factory e Lendlease, focalizzato sull'accelerazione delle startup con sede in Europa.
In queste settimane i team di innovazione di Cariplo Factory e Berkeley SkyDeck stanno selezionando le migliori startup che prenderanno parte ai programmi di accelerazione. Negli scorsi mesi 571 startup innovative europee e internazionali hanno inviato la loro candidatura e durante l'evento vi sarà la possibilità di scoprirle. Le startup europee selezionate potranno accedere alla vasta rete di consulenti, mentori, VC e società che Berkeley SkyDeck ha costruito negli ultimi 10 anni, costruendo anche il proprio business in Europa e sfruttando l'ecosistema delle startup europee.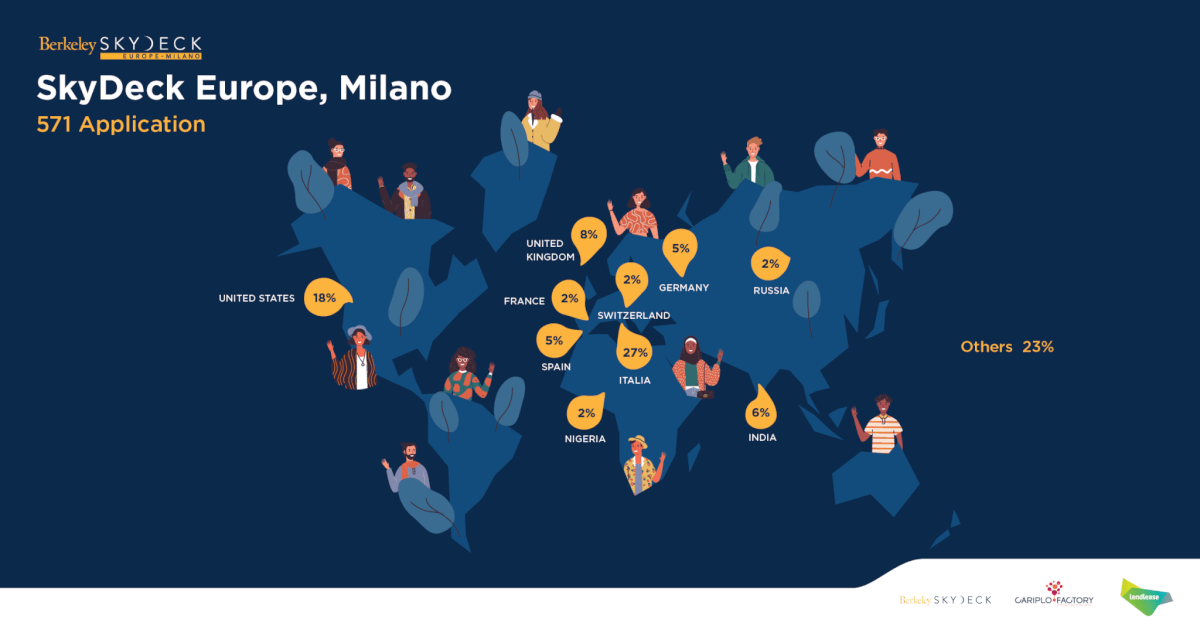 L'evento
L'evento sarà un momento ricco di spunti di innovazione e trasformazione. Parteciperanno gli attori più innovativi dell'ecosistema tra cui incubatori, acceleratori, investitori, aziende, citiamo alcuni degli ospiti principali:
Caroline Winnett, Executive Director di Berkeley SkyDeck
George Panagiotakopoulos, Head of Europe, Berkeley SkyDeck – dal team internazionale SkyDeck
Enrico Noseda responsabile di Skydeck Europe per Cariplo Factory
Partecipando all'evento sarà possibile scoprire maggiori dettagli sul programma Berkeley SkyDeck Europe, Milano.
AGENDA
16:45-17:00 | Registration & Welcome
17:00-17:10 | Institutional greetings, agenda and the key role of Cariplo Factory
17:10-17:20 | Description of the SkyDeck key role
17:20-17:30 | Description of the SDE Fund, LendLease
17:30-17:40 | Program overview, Cariplo Factory
17:40-18:25 | Case histories from SkyDeck: Corporate partner, University, Startup, VC
18:25- 18:45 | Q&A Session
18:45- 19:00 | Networking aperitif
Cariplo ha organizzato un phygital event, significa che è possibile parteciparvi sia fisicamente che digitalmente, previa registrazione.