Nasce il manifesto green dei wwworkers
Piccoli imprenditori dal cuore verde lo hanno presentato al Wwworkers Camp alla Camera dei Deputati, con il Ministro Paola Pisano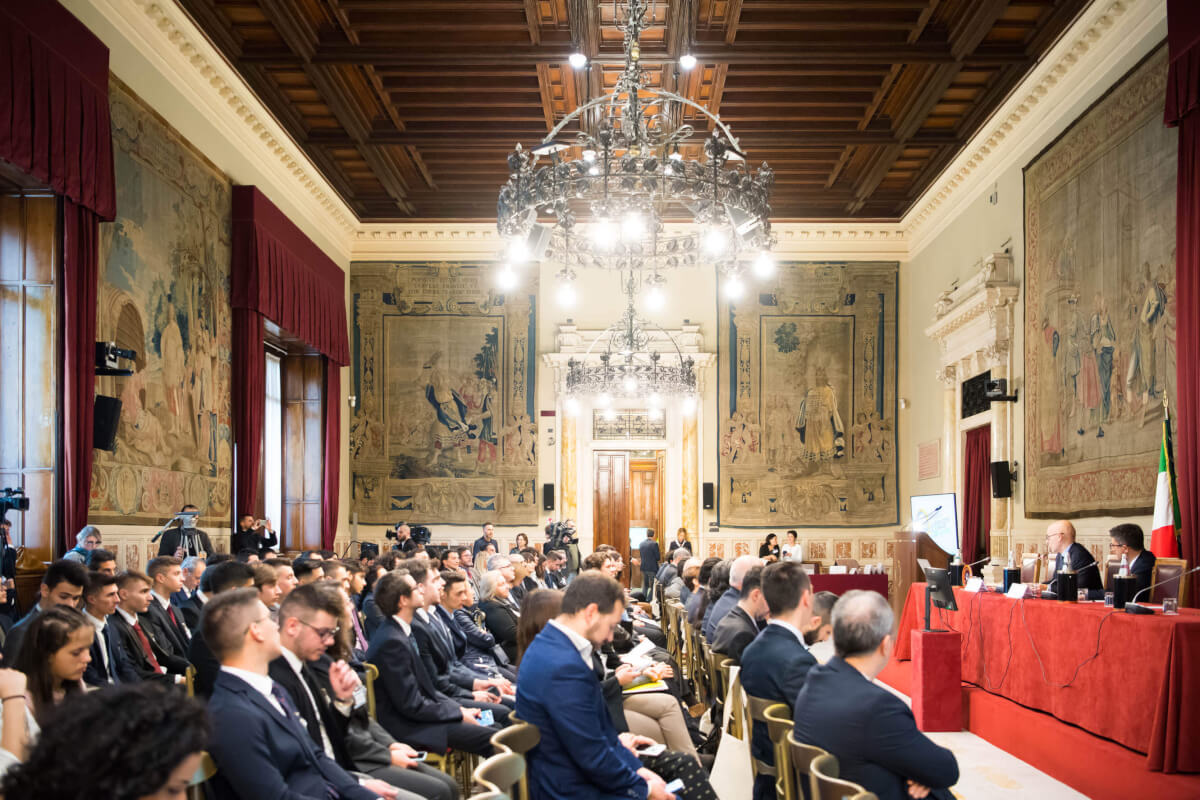 Un manifesto per definire come fare impresa nel rispetto dell'ambiente grazie al digitale e alle nuove tecnologie. È il progetto lanciato dalla community dei lavoratori della rete Wwworkers.it che ha riunito ieri alla Camera dei Deputati per il quinto Wwworkers Camp – organizzato in collaborazione con l'Intergruppo Parlamentare Innovazione e con il sostegno di Google e eBay – i piccoli imprenditori sostenibili, circolari, verdi, attenti all'impatto sul territorio, definiti dal Financial Times "eco-guerrieri".
I wwworkers dal cuore verde
Piccoli imprenditori che hanno dato vita a prodotti, processi, servizi dal cuore verde, supportati dal digitale e dalle nuove tecnologie. Come la casa del futuro di Tiziana Monterisi costruita con gli scarti del riso. Gli impianti di coltura idroponica di Ferrari Farm, ispirati a Marte e unici in Europa. O quelli di The Circle che uniscono acquacoltura e acquaponica. E le traverse ferroviarie "intelligenti" di Giovanni De Lisi realizzate con pneumatici e plastica da rifiuto. O Hurba il primo scooter 100% elettrico con batteria estraibile che si ricarica in soli 20 minuti dalla presa di corrente di casa. E ancora le preziose creazioni di design di Gustavo Aguerrevengoa che fanno rivivere Ferrari d'epoca. O le sneakers Womsh in pelle nata dalle mele. E lo storico ristorante torinese del 1700 che rinasce grazie alla filiera di prodotti a basso impatto.
Il Manifesto green dei wwworkers
Dalla Camera dei Deputati i piccoli imprenditori dal cuore verde a confronto con la politica hanno lanciato la co-creazione del Manifesto green dei wwworkers. Obiettivo: tracciare l'identikit delle imprese sostenibili e digitali. Un modo per mettere a fattor comune la propria storia imprenditoriale e declinare le buone pratiche per ridurre l'impatto sul pianeta anche grazie al digitale e alle nuove tecnologie. Dopo il primo confronto con la politica la co-creazione del Manifesto proseguirà con collective intelligence in rete per arrivare alla presentazione nel prossimo Wwworkers Camp 2020. È possibile dare il proprio contributo scrivendo a [email protected] o tramite la pagina Facebook I nuovi lavoratori della rete.
L'intervento del Ministro Paola Pisano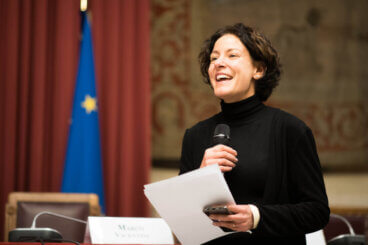 Davanti alla platea di piccoli imprenditori eco-guerrieri il Ministro per l'innovazione tecnologica e la digitalizzazione Paola Pisano: "L'innovazione ecosostenibile è innovazione virtuosa. L'innovazione che dobbiamo e vogliamo sostenere anche come Governo. È il nostro compito. Aiutare chi ha l'idea giusta a trasformarla in impresa se sostenibile come lo sono le storie che ho sentito al Wwworkers Camp. C'è molto da fare per amplificare la potenza creativa e innovativa dei tanti talenti italiani. Noi abbiamo deciso di partite dal diritto a innovare: un nuovo diritto semplice e dirompente allo stesso tempo. Abbiamo appena presentato un emendamento nella manovra di bilancio allo scopo di stabilire che chi ha un'idea imprenditoriale che appare irrealizzabile in ragione di una norma di legge o regolare potrà chiedere allo Stato di innovare in deroga e fare impresa per un periodo limitato di tempo. Lo Stato osserverà da vicino, misurerà l'impatto dell'innesco sulla società e se l'impatto sarà positivo cambierà le regole per spianare la strada a chiunque voglia fare impresa e innovazione in quella direzione. Si può fare, si può innovare, basta volerlo tutti insieme, soggetti pubblici e privati".
Il riconoscimento al Best Wwworkers 2019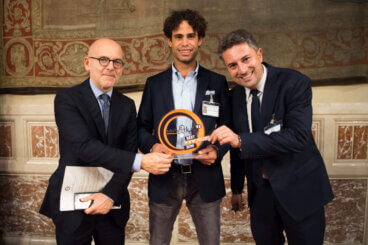 Unire acquacoltura e acquaponica e eliminare qualsiasi tipo di rifiuto inquinante. È l'idea di quattro giovani imprenditori romani che hanno creato The Circle, un'azienda agricola che alleva pesci e produce ortaggi nello stesso ambiente convertendo gli scarti prodotti dai pesci in nutrienti per le specie vegetali, riducendo del 90% il consumo di acqua e eliminando l'uso di diserbanti e fertilizzanti. A loro è stato consegnato in chiusura il Best Wwworkers 2019, il riconoscimento al wwworker testimonial 2019, scelto tra le piccole storie di impresa che si sono raccontate nel corso del pomeriggio e che hanno saputo unire ecosostenibilità e digitale.
Wwworkers.it
È la community che aggrega i lavoratori italiani della rete: piccoli imprenditori, artigiani, contadini digitali che grazie alle nuove tecnologie stanno innovando e ampliando il proprio business. Fondata nel 2010 da Giampaolo Colletti – autore di "Wwworkers: i nuovi lavoratori della rete" (Gruppo24Ore) e "Sei un Genio" (Hoepli) – oggi conta migliaia di iscritti.
Testo e immagini: Ufficio stampa Wwworkers.it