GIOIN: sarà dedicato all'healthtech l'ultimo incontro a Roma
L'ultimo appuntamento GIOIN per l'innovazione delle imprese italiane, organizzato da Digital Magics si terrà il 22 novembre 2017 a Roma. Qui si incontreranno Dompé, Merck, Pfizer, Zambon, Gruppo Intesa Sanpaolo, EY, Healthware International e 7 startup digitali, per confrontarsi sui temi della rivoluzione della tecnologia applicata alla salute.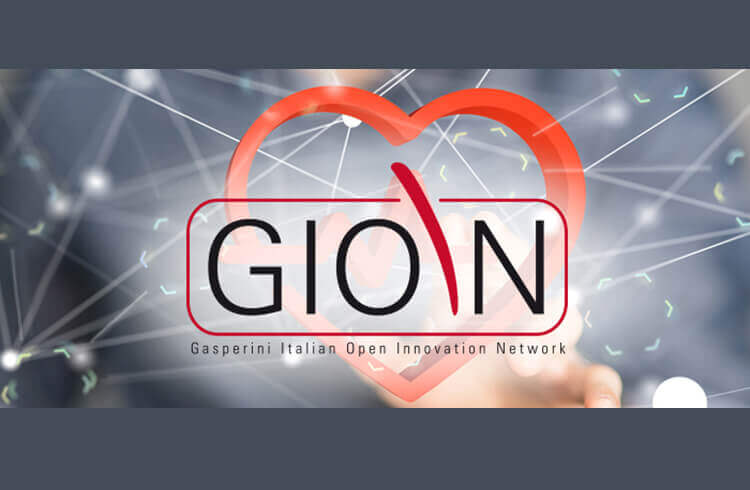 GIOIN, il primo network dedicato all'Open Innovation delle imprese italiane grazie alle startup, chiude il suo il ciclo di eventi per il 2017 con un approfondendo sulla tematica della "HealthTech. La rivoluzione della tecnologia applicata alla salute", che si terrà presso il Talent Garden Poste Italiane, campus di coworking nato dalla collaborazione con Poste Italiane e Digital Magics.
L'incontro di Roma nasce da un'iniziativa di Digital Magics HealthTech, un programma di incubazione specializzato per le startup digital health dell'incubatore quotato Digital Magics in partnership con Healthware International, multinazionale nella consulenza, strategia di comunicazione e innovazione per l'area salute, un settore in continuo fermento a livello mondiale, grazie anche alla spinta del digitale.
Le startup hanno un ruolo fondamentale nello sviluppo di nuovi prodotti e servizi per innovare i processi interni della sanità pubblica, privata e delle aziende farmaceutiche, migliorando anche la vita dei pazienti.
Dalle 14:45 interverranno: Maria De Pizzol, Research and Innovation Manager Dompé; Nico Gariboldi, Head of Multi Channel Marketing & Innovation Pfizer Essential Health; Andrea Rampotti, Strategy and Innovation Country Lead Merck; Giovanni Rizzo, Chief of Innovation Division – ZCube – Zambon; Marcello Di Martino, Direttore Commerciale Imprese Direzione Regionale Lazio, Sardegna e Sicilia – Intesa Sanpaolo; Stefano Martini, Senior Analyst Osservatorio Innovazione – Intesa Sanpaolo; Stefano Cantù, Director Advisory Services Life Science EY; Guido Grignaffini, Senior Manager EY; Fulvio Fortini, Managing Director Healthware International; Gerry Chillè, General Partner HealthwareLabs; Marco Gay, Vicepresidente Esecutivo Digital Magics e Layla Pavone, Amministratore Delegato per l'Industry Innovation Digital Magics.
Dalle 16:45 saranno protagoniste le innovazioni tecnologiche a cavallo fra medicina, farmaceutica e digitali di sette startup, che operano nel settore della salute digitale. Parteciperanno: Abinsula, Manlio Longinotti, Business Developer e Project Leader; CHIRU, Stefano D'Alessandro, CEO; Elysium, Ahmed Abdel Rahman, CEO; GRAMPiT, Fausto Preste, Fondatore e CEO; Paginemediche, Marina Peluso, Content & Social Media Strategy; Pedius, Lorenzo Di Ciaccio, CEO; TOMMI, Cristian Currò, Co-Fondatore.
L'evento del 22 novembre a Roma è l'ultimo degli 8 appuntamenti del GIOIN organizzati per il 2017; un ciclo di appuntamenti successo, grazie anche al contributo di importanti aziende quali: Gruppo Intesa Sanpaolo, Boraso, Cisco, EY, Fastweb, Generali, Oracle e QVC Italia, che sono i partner dell'edizione di quest'anno, insieme a Talent Garden, DLA Piper e Dol
INFO: http://www.gioin.it/it/eventi/healthtech-la-rivoluzione-della-tecnologia-applicata-alla-salute