GIOIN: La Sicurezza Informatica a Torino il 19 ottobre
Si parla già da molti anni ormai di Big Data: miliardi di informazioni sugli utenti che rappresentano una leva fondamentale, dal punto di vista marketing, commerciale e dello sviluppo del business per le aziende. Dal lato opposto anche le imprese generano milioni di dati sensibili. Come è possibile utilizzarli e proteggerli?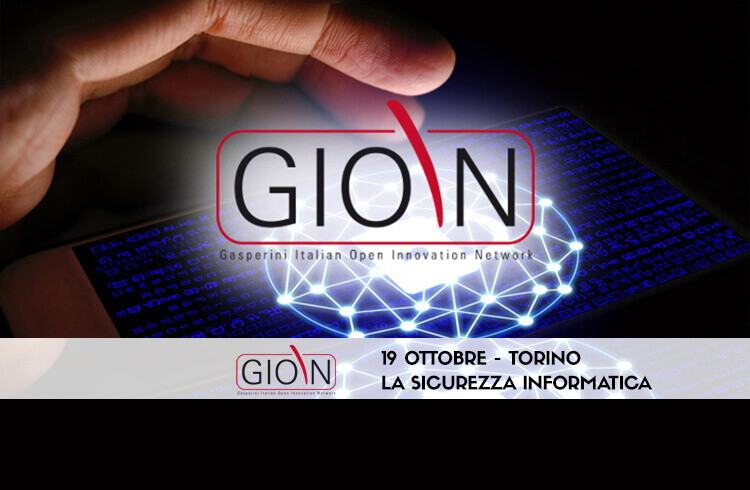 Sbarca a Torino il 19 ottobre GIOIN (Gasperini Italian Open Innovation Network), il primo network dedicato all'innovazione delle imprese italiane grazie alle startup. L'occasione viene dall'incontro "La Sicurezza Informatica. Dati e cybersecurity protagonisti dell'economia", che si terrà all'interno del campus di coworking Talent Garden Fondazione Agnelli.
Questo appuntamento è un'iniziativa di Digital Magics S.p.A., incubatore quotato all'AIM di Borsa Italiana e aggregatore del più importante Hub dell'innovazione digitale per il DIGITAL MADE IN ITALY, con il patrocinio di Clusit, Associazione Italiana per la Sicurezza Informatica. Esso si svolge nell'ambito dell'European Cyber Security Month 2017, campagna dell'Unione Europea che durerà tutto il mese di ottobre.
L'incontro avrà luogo a partire dalle ore 16:00. Interverranno: Agostino Santoni, Amministratore Delegato Cisco Italia; Fabio Ugoste, Responsabile Servizio Information Security e Business Continuity, Intesa Sanpaolo Group Services, Gruppo Intesa Sanpaolo; Paolo Musso, Direttore Commerciale Imprese, Direzione Regionale Piemonte Valle d'Aosta e Liguria Intesa Sanpaolo; Alessandro Vallega, Security Business Development Director Oracle EMEA e Consiglio Direttivo Clusit; Rodolfo Mecozzi, EY Cybersecurity Senior Manager; Giangiacomo Olivi, Head of Intellectual property & techonology dpt. Studio legale DLA Piper; Matteo Flora, Fondatore e CEO The Fool; Alberto Fioravanti, Fondatore e Presidente Esecutivo Digital Magics; Marco Gay, Vicepresidente Esecutivo Digital Magics e Layla Pavone, Amministratore Delegato per l'Industry Innovation Digital Magics.
Per consultare l'agenda dettagliata dell'evento di giovedì 19 ottobre: http://www.gioin.it/it/eventi/la-sicurezza-informatica-dati-e-cybersecurity-protagonisti-delleconomia