Anche il report di Accenture Vision 2022 parla di Metaverso
Accenture ha reso pubblico il report annuale sulle nuove tendenze del mondo tecnologico. Il lavoro di ricerca e analisi ha portato ad individuare dei trend, questi dimostrano che il Metaverso è più vicino di quando si pensi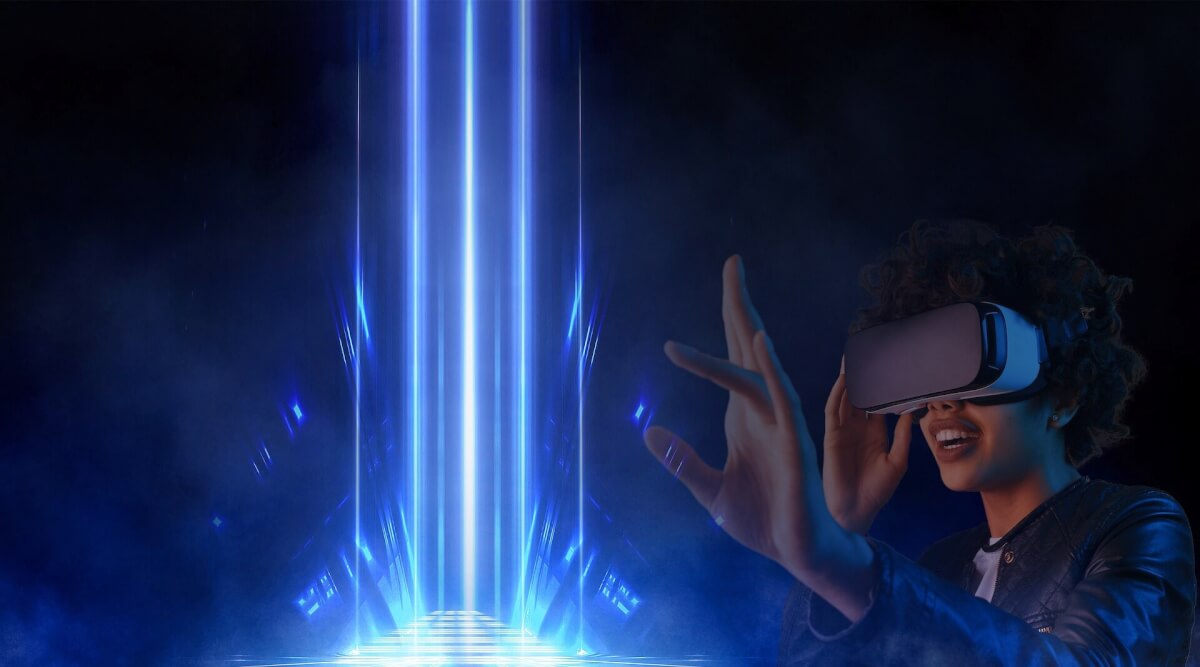 Negli ultimi mesi si è sentito parlare molto spesso di questo fantomatico "metaverso" e durante l'evento Tech Vision 2022 organizzato da Accenture si è parlato proprio di questo, infatti, è stato presentato il report "Incontriamo nel Metaverso. Il continuum tra tecnologia ed experience che dà nuova forma al business".
Il Continuum del Metaverso 
Non è un caso che Accenture guardi al Metaverso, la tecnologia e l'innovazione compiono ogni giorno enormi passi avanti e ciò che oggi ci sembra futuristico potrebbe essere una pratica quotidiana del "domani". Del resto anche Internet sembrava qualcosa di inarrivabile e oggi pervade la nostra quotidianità.
Per questo Accenture ha introdotto il concetto di "Continuum del Metaverso", la creazione di nuovi mondi porta inevitabilmente ad un'integrazione di questi con il mondo fisico, in futuro ci sarà una fusione tra mondi nella quale dovremo abitare, lavorare, vivere e viaggiare. Le aziende sono le prime a muoversi in questo nuovo mondo, a sperimentare attraverso la creazione di prodotti appositamente creati per il Metaverso. Sicuramente la pandemia di Covid-19 ha velocizzato questo movimento verso il digitale, molte aziende hanno adottato strumenti tecnologici che li hanno spinti verso il futuro, del resto però si tratta di un cambiamento necessario.
Trend
I quattro trend individuati da Accenture permettono di indagare "tutto lo spettro del Continuum", ovvero come le nuove tecnologie presenti oggi stiano costruendo il nostro futuro in tutti i suoi aspetti: esperienze personali, lavoro, spostamenti e ogni forma di interazione con gli altri e con la realtà che ci circonda.
WebMe 
Metti anche Me nel Metaverso. La situazione vissuta negli ultimi due anni ha spinto molte persone a relazionarsi con il "virtuale", un mondo per molti sconosciuto, che ha subito per questo una notevole accelerazione. Non solo i singoli, anche le aziende hanno modificato la propria presenza online, attraverso nuove strategie di business, nuove piattaforme e nuovi modi per relazionarsi con i clienti. Web 3.o e Metaverso trasformeranno il funzionamento del mondo virtuale, introducendo nuove pratiche di condivisione, di acquisto, nuove esperienze.
Programmable World
Il nostro pianeta, personalizzato. Secondo questo trend presto il mondo fisico sarà personalizzabile, programmabile e modificabile tanto quanto lo è oggi quello virtuale. Le aziende stanno già operando in questa direzione, questa tendenza è dimostrata dalla convergenza tra 5G, ambient computing e realtà aumentata.
The Unreal 
Rendi autentico ciò che è sintetico. Le macchine sono sempre più brave nell'imitare i comportamenti e i ragionamenti umani, ecco perchè l'obiettivo di chi le progetta è l'autenticità. Nel futuro i contenuti sintetici prodotti dall'Intelligenza Artificiale sembreranno reali e autentici esattamente come ciò che è prodotto nel mondo fisico.
Computing the impossible
Nuove macchine, nuove possibilità. Questo trend evidenzia come verranno ridefiniti e ridimensionati i settori di mercato tradizionali. Inoltre, la competizione tra aziende sarà una componente sempre più importante e alla quale prestare attenzione, questo porterà inevitabilmente ad una segmentazione e specializzazione del target.
Technology Vision Report 
Da più di vent'anni Accenture realizza questo report volto a individuare le ultime tendenze in ambito tecnologico, permettendo alle aziende, alle organizzazioni e alle pubbliche amministrazioni di rimanere aggiornate sui trend del momento ed escogitare soluzioni per anticipare il futuro.
I risultati del report appena pubblicato sono frutto della collaborazione tra Accenture Labs e Accenture Research, che hanno condotto un sondaggio su 24.000 consumatori, 4.650 manager afferenti a 23 diversi settori di mercato. I sondaggi sono stati condotti in 35 paesi tra dicembre 2021 e gennaio 2022.