Amazon porta le STEM tra le studentesse delle Superiori
Amazon con Codemotion aderisce a STEMintheCity con un webinar (giovedì 30 aprile, ore 15) che si rivolge alle ragazze delle scuole superiori.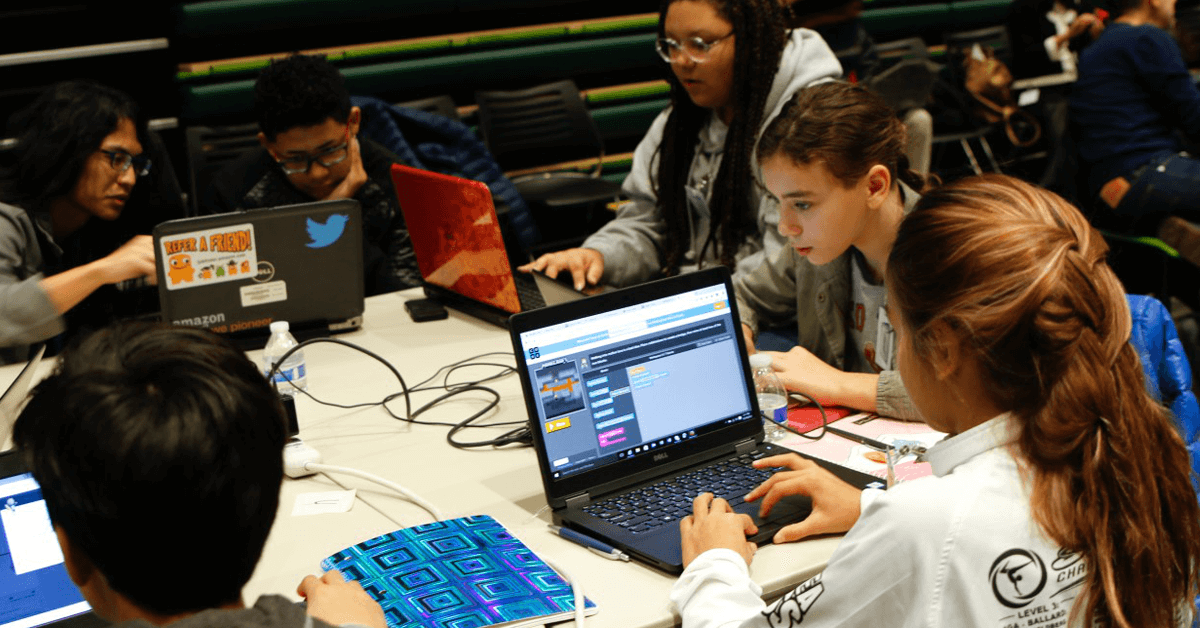 Amazon aderisce anche quest'anno a STEMintheCity, l'iniziativa promossa dal Comune di Milano per diffondere le STEM, proponendo un webinar di tecnologia e creatività rivolto alle studentesse degli Istituti Superiori.
Il webinar è in programma giovedì 30 aprile e si tratta di un workshop dedicato alla programmazione e alla tecnologia creativa che si rivolge alle ragazze che vogliono trasformare le proprie idee innovative in realtà.
L'obiettivo
L'iniziativa conferma l'impegno di Amazon ad ispirare, educare e consentire a bambini e giovani adulti di provare le discipline informatiche, e si aggiunge a progetti come le borse di studio Amazon Women in Innovation, promosse in collaborazione con il Politecnico di Milano, il Politecnico di Torino e l'Università di Roma Tor Vergata, create per aiutare le giovani donne provenienti da contesti meno avvantaggiati a soddisfare la propria ambizione di lavorare nell'innovazione e nella tecnologia.
Per il terzo anno consecutivo Amazon partecipa a STEMintheCity for Italy con l'obiettivo di avvicinare le ragazze ai percorsi di studio tecnico-scientifici, superando ogni genere di stereotipo e diffondendo la cultura delle materie STEM (acronimo inglese di Science, Technology, Engineering and Mathematics).
Amazon, per questo progetto, ha collaborato con Codemotion, la piattaforma che da sempre supporta gli sviluppatori mettendo in relazione tra loro professionisti IT, community tech e aziende, per proporre uno speciale webinar a tutte le studentesse delle scuole secondarie di secondo grado che vogliano muovere i primi passi nel mondo della tecnologia.
Guida Galattica alla Creatività attraverso la Tecnologia
Il webinar si intitola "Guida Galattica alla Creatività attraverso la Tecnologia" e si svolge online (come tutta la manifestazione STEMinthecity) giovedì 30 aprile alle 15.00, nel pieno della Maratona delle STEM.
Massimo Massimo Avvisati, Head of EdTech R&D di Codemotion, sarà il docente che insegnerà alle ragazze le nozioni di base per programmare un videogioco o creare arte e musica digitale, passando per l'elettronica nel fashion ed il design 3D. Le studentesse potranno così scoprire che fare tecnologia è semplice e ci proietta verso il futuro.
Per partecipare è possibile collegarsi ai link https://www.steminthecity.eu/eventi/eventi-stem/tutti/guida-galattica-alla-creativita-attraverso-la-tecnologia-per-ragazze.kl o https://creativity.codemotion.com/live/.